Custom Search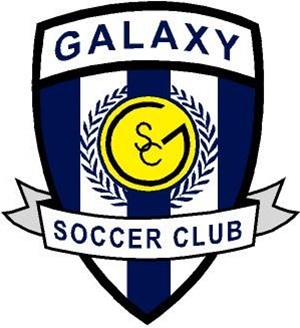 2013 ROSTER

Coach: Jim O'Hara
Assistant coaches:
Meghan Gleason, Fernando Nieto

Trevor Hansen
So., GK
Jordan Schure
Jr., M
Travis Foust
Jr., D
Matt Farley
Sr., M
Emmanuel Bofah
Sr., F
Grant Smiley
Sr., M
Tyler Petprachan
Sr., M
Jake Novacek
Sr., D
Nick Anweiller
Fr., F
Logan Wright
Sr., F
Mike Rago
Sr., D
Sam Puglisi
Sr., D
Austin Collier
So., F
Austin Hansen
So., M/F
Christian Esparza
Sr., M
Garrett Gathman
Sr., D
Alex Lynch
So., M
Cade Fink
Fr., GK
Jake Farley
Fr., M
Adam Bruyere
Jr., M
Tigers roll against Aurora Central Catholic

By Jeff Davis
After winning its first two games of the season in impressive fashion, the consensus among the Plainfield North boys soccer team is that this could be the start of something good.

The Tigers pressured and possessed their way past host Aurora Central Catholic 7-0 Wednesday night after topping Illiana Christian 4-1 in Monday's season opener.

Now Plainfield North hopes to build off the experience of seven returning starters and 10 seniors plus perhaps its most depth ever to vastly improve upon last year's 8-10-3 record that featured its first-ever playoff win. The Tigers are boldly even talking about contending for a Southwest Prairie Conference title despite never having finished above .500 in the conference.

"I think we're capable of a lot better things than we were last year because we're playing more as a team, we're keeping possession better, (displaying) better communication, showing we can be playing with the best of them," Plainfield North senior forward Logan Wright said. "We're trying to do a lot better things than we have in the past, especially win conference and do as much as we can in regionals. We definitely think that's a possibility. That's one of our main goals this year."

Speaking of goals, Wright and the Tigers scored them early and often against Aurora Central Catholic (1-1). Plainfield North scored all five of its first-half goals in the first 25 minutes and attempted 20 shots overall in the first 40 minutes, with 12 on goal. Wright and sophomore midfielder Austin Hansen each netted three goals and an assist to lead the attack.


That kind of firepower will be welcome considering the Tigers were shutout six times last season.

"That's obviously something that we need to improve on," Plainfield North coach Jim O'Hara said of the offense. "I think we played pretty good defensively last year, we had a lot of games that were low scoring and we weren't able to overcome that.

"I think we have playmakers this year. I know a lot of the guys are returning, but it's also a year of experience, a year of varsity experience. This is a class that we've been waiting for them to be seniors. A lot of those guys played varsity as sophomores. I've had the chance to be around them for a good amount of years now and we see the growth."

O'Hara certainly liked what he saw on offense Wednesday as the Tigers scored off a throw-in, breakaway following a great lead pass, header, by winning a foot race and a one-timer pass.

"We've been focused on playing possession," O'Hara said. "That's our style, and I think we have some kids who have some really good footwork and skills. And if we play that style, I think we're going to be pretty good."

O'Hara believes the Tigers can be dangerous on throw-ins and corner kicks. They showed that when Wright turned and scored on a 15-yard kick from Tyler Petprachan's long throw-in just 3 minutes, 5 seconds into the game for a 1-0 lead.

Wright's best goal came when he flicked in a header of Samuel Puglisi's 30-yard pass for a 3-0 lead. He capped his hat trick with a left-footed 30-yard boot into the upper left corner of the net for the final goal of the game with 13:10 left.

"I'm looking to score for my team. That's my role this year," said Wright, who was moved from midfield to forward this season. "(My second goal) was just a great ball by Sam."

"He's great at getting balls out of the air, and he can make things happen," O'Hara said of Wright.

Hansen's first hat trick of his high school career also featured some impressive goals. He took a perfect lead pass from Petprachan for a breakaway on the right side and managed to angle a close-range shot into the left side of the net for a 2-0 lead.

"I'm surprised it went in," Hansen said.

The speedy Hansen also beat a defender in a side-by-side foot race and got off a quick shot for Plainfield North's fourth goal. He then tallied in the second half after Wright's shot deflected off Aurora goalie Andy Czerak right to him in front of the goal. Hansen also had an assist, delivering a pass in stride to Emmanuel Bofah, who scored on a one-timer shot.

"It's always a good feeling (to get a hat trick)," Hansen said. "I don't really do that many moves, I just go to the goal."

Despite his big day, Hansen didn't get all of his family's bragging rights. His sophomore twin brother, Trevor, earned the shutout in goal by making five saves, all in the first half.

"It's fun playing with him. We're competitive (with each other)," Austin Hansen said. "(This game) we kind of tied."

Trevor Hansen - who made a diving stop of a grounder and smothered a hard shot in his belly Wednesday - and freshman Cade Fink will both play in goal following the graduation of senior Aaron Dunn. They should be helped by the return of senior defenders Puglisi, Garrett Gathman and Jake Novacek and senior midfielder Matt Farley.

Sophomore forward Austin Collier, who tallied two goals and an assist against Illiana Christian, junior defender Travis Foust and junior midfielder Jordan Schure also started Wednesday, although O'Hara played all his players.

"We're really happy with our depth this year, not just starters," O'Hara said. "We're pretty comfortable putting 1 through 20 into the game. I don't know if I've had that as a coach. It's real exciting."

Plainfield North will get a true test of its growth at the Lemont Invitational this weekend, where it will try to avenge losses to Minooka and Riverside-Brookfield last year.

"It's a good challenge," O'Hara said. "We'll see what we're made of at that invite. The last couple seasons we got a third and a fourth place so it's be pretty nice to take the next step. But we have to go through some tough teams in order to do that."