Custom Search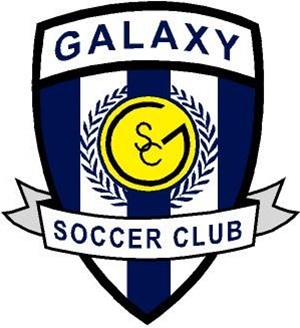 2013 ROSTER

Coach: Willie Filian
Assistant coaches:
Charlie Gries, Aaron Morris, Javier Rivera
Charlie Filipek, Shannon Krywanio

Raul Arreguin
So., GK
Evan Braun
Jr., D
Kyle Clancy
Sr., D
Tyler Curylo
Jr., M
Rafael Esquivel
Sr., M
Alejandro Vidal
Jr., M
Dan Cushing
Sr., F
Brian Mars
Jr., D
Sergio Hernandez
Sr., F
Tadeo Lara
So., M
Kyle Leber
Sr., GK
Jahir Flores
Sr., M
Jorge Martinez-Avalos
Sr., F
Fabian Tovar
Jr., F
Brannan Harding
Sr., D
Kevin Burke
Jr., D
Gavin Falotico
Jr., M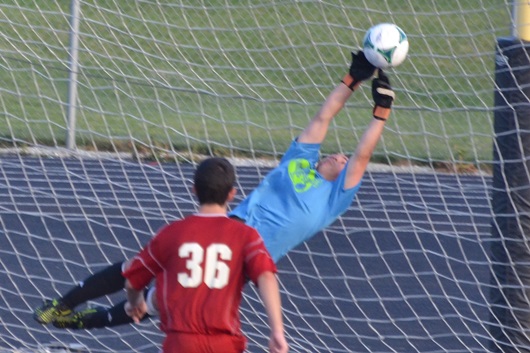 Pirates open with shutout win over Highland Park
By Mike Garofola

Perhaps one of the biggest surprises of the MSL last season was the fantastic and wonderful run that Palatine enjoyed, leading up to winning its eighth conference championship in program history in sensational fashion over Buffalo Grove in a shootout.
However, many of the players who became heroes all throughout the 2012 campaign are now off to college, leaving behind just a scant few for coach Willie Filian and his long-time assistant Charlie Gries to build around, with the hope of a finish inside the top four in the MSL table.
Last year's champions impressed Filian and his two top players after beating host Highland Park 2-0 on a warm, breezy afternoon on the turf at Wolters Stadium on the northshore to immediately state its intent to be a serious challenger in the league, as well as around the area this season.
"It was a pretty good start to the new season, wouldn't you say?" suggested Filian, who lost nine from his 2012 side, but has the 1-2 punch of returning stars Kyle Clancy and Kyle Leber to take the controls of the Pirate ship.
"Those two are among the best at what they do, and in the early stages they will help keep us organized and clean in the back, while we look to put some of the pieces together here and there (especially) in the scoring department, where I know we'll need to find a few finishers if we hope to do well."

Clancy is a four-year starter on the backline, and the affable Pirates' captain is a difficult one to beat during any 80-minute contest, while Leber, although not a angular as previous Palatine keepers, has an exceptional spring in him which allows him to go from the ground to the top of the bar with ease, while his fearless shot-stopping ability is second to none.

"We lost a lot of experience, that's for sure. But we've got some very good players back and a bunch of guys who want the chance to prove themselves," began Leber, who was in on nine shutouts last season for the 16-win Pirates.
"The MSL is a tough soccer conference, but if we stay committed to working hard and giving the effort that we gave today, we're going to be right there at the end."
Leber was called upon just once to make a serious save - which was spectacular - to help the visitors keep a one-goal advantage they just built when Alejandro Vidal steered in Gavin Falotico's massive heave off a long throw at 61 minutes.
Long throws, dead balls and set-piece goals have become a trademark of Palatine soccer, and Falotico is yet another in a long line of long-throwers Filian finds to help give his team a weapon most club wish they had.
Falotico appears to be one of three who can toss at least 40 yards, but the junior midfielder looks to be the player who will step into the spot where Jeremy Velinski occupied in the center of the park to win the air and ground war, defend, create and disrupt the opposition as much as he can.
"Like (Kyle) said, we will miss all of that experience from a year ago, but I really trust this group that we have here this season, and I like what I see in training, and what we did today, and there's an opportunity for a lot of the new guys to make a contribution if they work hard, and so far I've seen that from everyone here," said Clancy.
It was clear from the opening whistle the host Giants, division champs themselves in the CSL North last fall, might not have the pace or energy to match that of the visitors, and although the match was at 0-0 after 40 minutes, it was clearly in favor of the Pirates.
"We had a real good 20-25 minutes in that first half when we played pretty good soccer for our first time out, and what was encouraging was we were able to get most everyone in during that first half to get some of the nerves out of those who have never played a single minute of varsity soccer," said Filian.

"We have a strong and competitive JV team nearly every year, and we expect those guys to be ready when we call them with the big club, and this year there's a lot of competition for spots because of (that) and it shows in our training and when those players get there chance in a varsity match."
Sergio Hernandez, Dan Cushing and Vidal were trouble for the Giants in the opening half hour up top while Clancy and his backline mates Brennan Harding, Kevin Burke and Brian Mars were water tight.
Highland Park finally got itself into the game 10 minutes before the break, but by then, Harding had hit the right post off a long throw from Falotico, Hernandez has missed wide (twice) and Giant keeper Juan Chavez stopped a sure goal off the boots of the aforementioned Hernandez with Tadeo Lara setting up his mate beautifully.
The Pirates broke through in the 61st minute with Vidal doing the honors after Falotico's throw whistled through the gloves of Chavez and into the 6-yard box where the alert junior Vidal finished with ease.
Leber read trouble and was there to turn away Jesus Leal at point-blank range three minutes after the Vidal goal to help keep his club in control and then watched Tyler Curylo double the advantage at 74 minutes to all but end the hopes of the Giants.
Rafael Esquivel, who did well on the outside on this day, was the architect of the second Pirate goal, driving up the left side, finding his teammate with a superb ball onto his foot to allow the junior to redirect his angled shot past a diving Chavez.
"We're going to need to find people who can score, so it was good to create some quality chances, and to put a few of them in today," said a pleased Filian.
"Again, we know with both Clancy and Leber in the back, they will give us half a chance every time out because of the way they play and understand the game, and (keep) us organized, which hopefully help us get things figured out early on and ready for the long haul."
This match is part of the CSL/MSL Soccer Challenge, now in its sixth year, with the MSL holding a slim overall lead at 20-18-9 before Monday and Tuesday matches, this year played at at Central Suburban League sites. Last year, the CSL went 6-1-1 in the matchups.