Custom Search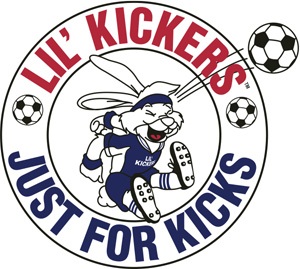 2013 ROSTER

Coach: Skip Begley
Assistant coach: Dan Fitzgerald

Larry Li
Sr., M
Reed Kurtenbach
Jr., D
Andrew Fadanelli
Sr., GK
Connor LeFevour
Sr., M
Kas Baladi
Jr., M
Kyle Carson
Sr., F
Xavi Ortiz
Jr., M
Jake Loncar
Sr., F
Ryan Ross
Jr., F
Manushe Nyamunduro
Sr., M
Kersey Dickerson
Sr., D
Austin Flatt
Jr., M
Adrian Machado
Sr., F
Will Scott
Sr., D
Jeremy Stern
Sr., M
Nick Castelvecchi
Sr., D
Jack Schoonenberg
Jr., D
Keath Levitt
Sr., M
Matt Bayna
Sr., M
Javi Verdin
Jr., D
Mario Silicio
Sr., M
Joel Algrem
Jr., D
Dylan Panczyk
Sr., GK
Brandon Perez
Sr., F
Wildcats score three times to capture win in opener
By Chris Walker
Neuqua Valley had a tough time scoring goals last season.

The Wildcats only found the back of the net 21 times in 19 contests and scored a team-high three goals on only three occasions in 2012.

Perhaps this year will be different.

The Wildcats scored a late first half goal and then added a pair of scores in the second half to defeat host St. Charles North 3-1 on Tuesday in an Upstate Eight crossover that also served as the season opener for both squads.

"We didn't score three goals like this much last year," Neuqua coach Skip Begley said. "If we score like this (in 2013) we'll be decent. We definitely can't count on a lot of 1-0 games."

North (0-1) certainly had its share of opportunities in the first half but failed to deliver.
Phillip Legare and Zach Michieli had the majority of the chances and while they came close to succeeding, they inevitably ended up misfiring or getting thwarted by an aggressive Wildcat defense.

"I was happy with some of the things we were able to do there, but when you don't finish and then make some mistakes it really shows that we need to work harder on several things," North coach Eric Willson said.
"I thought we did some really nice things there, but then we make a mistake and it gets compounded."

Neuqua (1-0) was fortunate that it wasn't the team that fell behind in the opening 40 minutes.
Certainly helping them avoid such a predicament was Andrew Fadanelli, who proved to be stellar in net.
"They had a good chunk of chances there and fortunately Fadanelli played great for us," Begley said. "They had shots only six or eight yards out and luckily for us they put them right at him and we were able to make plays."

Youth and inexperience with the back line, as well as it being the first match of the season, certainly didn't help matters for the Wildcats. Fortunately, Fadanelli was there to clean things up.

"I thought we were a little too disorganized back there," Begley said. "Give them credit. They ran right at us and played a lot of long balls and they ran right in front of them. We didn't adjust very well, but we had Fadanelli come up and play very well for us."

Neuqua scored the lone goal in the first half when Brandon Perez initiated things with a cross.
Matt Bayna caught up with it but his short was off target. Fortunately, Austin Flatt was there to clean it up with 2:54 before halftime.

"You got to be in front of the goal to score," Begley said. "Goals are scored in front of the goal."

Holding onto a single-goal lead didn't give the Wildcats much comfort in the second half.
But with 20:11 remaining in the contest they got the cushion they desired when Jake Loncar was able to dribble to the left side of the goal and put the Wildcats ahead 2-0.

"My coach said even if you get six scoring opportunities and just put one away you're still doing your job," Loncar said.
"I keep that in mind every time I get the ball and make sure I get the ball to someone or take something myself. Just as long as we get off a good shot I'm happy."

Loncar's goal didn't deflate the North Stars, though, as they scored their first goal of the young season just minutes later, with Legare securing the back of the net with 18:35 on the clock.

Unfortunately for the North Stars, they weren't able to carry the celebration of the goal into finding the equalizer.
Making matters worse, was their failure to defend a corner kick, which inevitably sealed the match.

It also came less than a half minute after North senior keeper Billy Larsen had made a tremendous save. The winners would score on the ensuing corner kick, though.

Reed Kurtenbach was able to secure possession on the aforementioned corner kick and put the Wildcats ahead at 3-1 with 13:11 remaining.

"Everyone on the team realizes that whether they're a starter or not that we need them and we had a lot of hard energy today," Loncar said. "It was great to see everyone come in and step up. Tonight was beautiful."

The final result wasn't as beautiful for the North Stars, but it's just one game and they showed plenty of signs of competitive life and should be a force to be reckoned with this fall.
A tough schedule is par for the course for the North Stars and Tuesday was just the beginning of a long, grinding campaign that they hope results in positivity in the Upstate Eight Valley as well as into the postseason.

"The schedule is not going to get any easier and we all know that," Willson said. "We've got to get them to understand what our philosophy is and what we're trying to accomplish."