Custom Search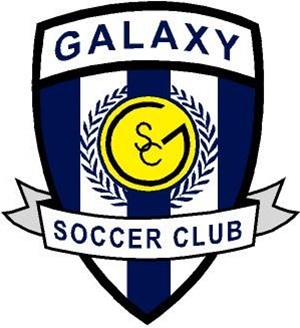 2013 ROSTER

Coach: Mike Wiggins
Assistant coaches:
Brian Drelicharz, Marko Milincic
Michael Smith, Jack Ferraro
Dan Scheldrup

Ethan Gama
So., GK
Wes Bergevin
Jr., GK
Jimmy Walker
So., M
Josh Meyer
Sr., D
Sam Johnson
Jr., F
TJ Schmidt
Sr., M
Bryan Loebig
So., M
JD Garnett
Sr., M
Brenton DeGeer
Sr., D
Max Krohn
Sr., D
Christian Meyer
Sr., F
Evan Floersch
Jr., D
Brandon Kim
Sr., F
Alex Knight
Sr., F
Clark Grosshans
Jr., M
Daniel Lillard
So., D
Sebastian Skiba
Jr., M
Jack Baderman
Jr., M
Justin Yi
Jr., M
Will McGowen
Jr., D
Manos Proussaloglou
Sr., M
Jack Niestrom
Jr., M
Ben Norton
Manager
Red Devils kick off 2013 with a win at Metea Valley

By Matt Le Cren

Sam Johnson's varsity debut could not have been any better.

The junior forward scored three goals Wednesday night to lead Hinsdale Central to an impressive 5-1 victory over host Metea Valley in the season opener for both teams.

Johnson's three goals traveled a combined 12 yards as he and his teammates adroitly capitalized on every chance they had and showed why the pundits are forecasting great things for coach Mike Wiggins' squad this fall.

"Coach, before the game he got all of us together and told us what to do," Johnson said. "Everyone had a specific job to do and everybody executed correctly and that's how I got all those goals, so I thank the guys for doing all the work they did."

Johnson did not know what to expect coming into the game and never dreamed he would have a hat trick.

"I was really shocked because those were so many easy goals," he said. "I'm just happy we got the win."

Hinsdale Central dominated from start to finish, outshooting the Mustangs 21-5 and not surrendering a shot for the first 36 minutes. The midfield was in control and the attack efficient and exciting.

To no one's surprise, much of that dominance was a result of the play of senior striker Christian Meyer, one of the rare players who is dangerous every time he touches the ball.

It was Meyer who got the Red Devils on the board in the 11th minute. His line drive free kick from 34 yards out was stopped by Metea goalie Charlie Sabin, but Meyer intercepted the clearing pass near the top of the box and beat Sabin with a short shot from a tough angle just outside the right post.

Four minutes later, Meyer was at it again, speeding into the box and firing a six-yard shot that hit the left post and bounced off Sabin. The ball rolled untouched for a couple seconds in front before Johnson buried a six-yarder for a 2-0 Hinsdale Central lead.

"Christian gives a pretty special effort when he's out there and I think it's pretty easy to see right off the bat," Wiggins said. "I think what's great about that is when he brings that energy, when he brings that attacking mentality and he's constantly keeping defenses active and he's got their attention, that just opens things up for a lot of other guys. Clearly tonight he was a big part of why we had the success we had."

Meyer just missed a hat trick of his own in the first half. He volleyed a cross from Johnson on frame in the 19th minute, only to see Sabin fully extend on a dive to his right to knock the ball away. Meyer then sent a 30-yard rocket just over the crossbar in the 34th minute.

"It was definitely nice to come out and get two in the first 20 minutes, so that was nice just to jump on them early," Meyer said. "The last two years I think we tied and lost when we played these guys, so we wanted to make sure we came out ready for the first game and try to get a win."

The Red Devils figure to get many more wins if Meyer keeps creating at a high level.


"Christian is like a [Lionel] Messi, so when he's dribbling you just clear out so your defender doesn't go in and bunch up the play," Johnson said. "So once you clear out he has space to do his thing and once he takes his shot, just go for everything that bounces off the goalie because it's going to be a goal."

That was the case in the second half when Johnson scored twice in a span of 2:47 to boost the lead to 4-0. The first goal came when Meyer dribbled to the right end line and crossed in front to sophomore Bryan Loebig, whose one-timer was thwarted by a diving Metea goalie Tim Howard. The unguarded Johnson was there to tap in the rebound.

Johnson's third goal was the result of a mistake by Metea. Howard, who had five saves in the second half after Sabin made seven stops before the break, easily cut off a high cross but coughed up the ball when he was run into by one of his own defenders. Johnson again was Johnny-on-the-spot.

"We had some good practices this week so I think we came out ready to play and Sam did a good job being in the right places and Bryan was going up there taking shots," Meyer noted. "We've got a lot of guys going forward who can score. I think last year we didn't have as many.

"We don't care who is scoring goals. Like Sam pops up with three, someone else could get two or three, just as long as we're scoring goals."

T.J. Schmidt finished the scoring when he converted a penalty kick with 15 seconds left after Alex Knight was dumped in the box.

Wiggins was happy with his team's production but that is nothing new.

"We've been pleased for quite some time," Wiggins said. "These guys, since the first day of tryouts, they've come out with an energy and an effort that's pretty special. They work hard for each other.

"The game was a little hectic in the beginning but I thought we did a good job defensively keeping our shape and keeping things contained, but as far as an attacking rhythm, I think that's what got a little better once we started to settle down. Obviously, five goals tells you that we got things done in that end."

Metea Valley coach Josh Robinson was also impressed with the Red Devils' defensive effort.

"First, congrats to them. I don't want to say they're in mid-season form because it's probably not doing them justice," Robinson said. "They'll probably be better, but they played very well.

They're very organized and defensively they were fantastic. Mike does a great job of getting them organized and ready to play.

"They took advantage of a lot of lack of preparation or maybe unwillingness to play well and play simple on our part. They took advantage of all the opportunities that we gave them."

The Mustangs didn't have many opportunities but they did avert a shutout when senior forward Chris Freeman put a 20-yard bullet under the crossbar with 6:54 left. But Freeman, one of Metea's few veteran attackers, didn't get the ball often in dangerous spots and no one else was able to break through.

"We're trying to create a team brand," Robinson said. "Chris's goal was fantastic, but the issue is we were down 4-0 [at the time] because we didn't defend well as a team and we didn't really move the ball well as a team. It comes from everybody.

"I guess that's the bright spot is we got a lot of guys their first varsity experience. I think 10 or 11 guys are playing their first varsity [seasons]. Getting them experience is a good thing, playing a high-level team like Hinsdale Central is a good thing to play early."

Hinsdale Central also has some inexperienced players who are getting their first chance to showcase their skills, among them goalies Wes Bergevin and Ethan Gama.

Bergevin, a junior, got the start between the pipes and wasn't tested in the first half, while Gama, a 5-7, 250-pound sophomore, flashed some impressive agility in leaping to knock Freeman's 18-yard drive over the crossbar early in the second half and diving to stop a 28-yard drive by junior midfielder Dakota Rowsey midway through the period. It was another example of how the names on the jerseys change but the effort does not.

"Our expectations are no different this year than they are any other year and that's to play our best in every game," Wiggins said. "It's a special place to be at Hinsdale Central. We try to remind the kids that we really have a great school to be at, with great people working with them, from the athletic department to the trainers to the teachers they work with every day, so it's not anything they take lightly."

That is the same attitude Robinson is trying to instill at Metea Valley, which opened in 2009.

"As teachers and educators, it's a learning process, so we hope that as we move forward they're learning from the things that happened today," Robinson said. "We hope Michael [Adams] as a sophomore can step up after having a great freshman year. Nate Donovan, being a four-year varsity player, there's high expectations for him to succeed and play well but as a team for us to be successful it has to come from everybody.

"We don't have three or four or five superstars on our team. Chris has been an exceptional player but at the same time we have to get a little bit of support from everybody this year."