Custom Search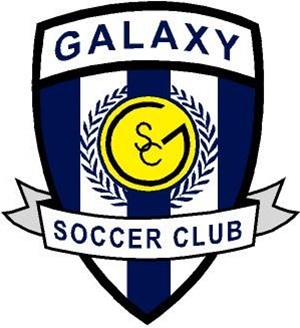 2013 ROSTER

Head coach: Brian Gervase
Assistant coaches:
Matt Maletich, Robert Calder, Scott Gollan
and Kevin MacAnally

Alex Wall
Jr., GK
Ray Greco
Sr., GK
Xavier DaRosa
Sr., F
Liam Budnik
So., M
Tony Zea *
Sr., D
Andrew Zea
Sr., D
Dan Lott
Sr., F
Trace Dimos
Sr., F
Mike Molloy
Jr., F
Jake Maurer *
Sr., D
Jake Stevenson
Jr., M
Colin Andersen
Jr., D
Alex Lucek
So., D
Andrew Slobidsky
Sr., M
Carter Tome
So., D
Brett Pyburn
Jr., D
Matt Metzler
Jr., M
Miles Larson
Sr., M
Sam Crowley
So., M
Jordan Nunez
Manager

* denotes captain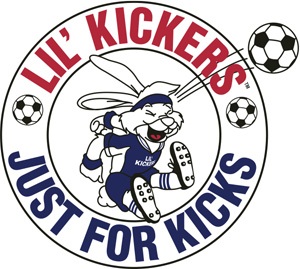 Trojans bounce back, tie Buffalo Grove


By Mike Garofola

Two clubs which opened the season in a less than sparkling way showed their mettle and fortitude as pool play began at the 23rd Norm Hillner Invite on a hot Thursday afternoon at the Lake Park East campus in Roselle.

Buffalo Grove (0-1-1) and Downers Grove North (0-1-1) played to a 1-1 draw in their tourney opener, in a match which saw a little bit of everything, including 80 minutes of spirited soccer to help encourage both coaching staffs and players alike when all was said and done.

"Amazingly better," said North's Jake Maurer, when asked to compare Thursday's effort versus the Trojans season opening defeat at the hands of ESCC power Benet.

"It didn't start well on Tuesday, and it slowly got worse as the game went on. We did a lot of things wrong on that day, and with so many new and inexperienced players it wasn't really a surprise that we played that way.

"But we did so many things so well today, so I think we're going to be just fine after we get a few more matches under our belt."

Maurer's words were echoed on the other side of the stadium following the match by Buffalo Grove junior, Zach Masciopinto, who saw much of the same from his mates after they struggled at Waukegan on Monday in a 3-1 defeat.


"This is such a different team from last season," began the Bison captain.

"We lost a couple of great stars and nearly all of our starters all together, so we've got so many new guys playing a lot of minutes. We're going to have a different look and style. We had some good moments against Waukegan but today the overall effort and positive things we did were so much better, and I think once everything is sorted out, we should be in good shape in the MSL, and in our division."

There was no faulting either side for their effort during the early stages yesterday, but the play itself was hardly fluent, as each club failed to produce much of anything in the way of possession or combination work.

It wasn't until the quarter hour that the frantic pace slowed a bit to see both the Bison and Trojans begin to knock the ball around.

"We lost (nine) starters from a year ago, so you don't really know how your guys are going to respond after getting beat (7-1) against Benet," North coach Brian Gervase said. "But I have to say, they responded very well and that's always a sign of good things ahead."

"While there were some things that could have been done better, I really liked the fact that we were winning most of the 50-50 chances in that first half, while trying to knock it around a little bit at the same time."

The best exchange in the first 15 minutes would result in Maurer having a go at Bison keeper Dillon Eaton, who made the save on the veteran defender.

Maurer, whose experience showed throughout as he kept things in the back organized, and recorded a high percentage of winning tackles, was eager to talk about his teammates' success after the final whistle.

"I thought Tony (Zea) and Brett (Pyburn) were very strong alongside me in the back throughout the game, and as a group we played with so much more confidence than the first game," Maurer said.

"The thing that really impressed me about this team is how hard they all work. It's easily the hardest working team I've been a part of here in my four years."

Maurer and his backline mates would watch keeper Ray Greco make a couple of nice saves when called upon, when BG's Christian Miguel and Pat Tucharski each put balls on frame at 16 and 18 minutes.

"Ray did a good job back there for us today. In fact, both keepers made a couple of nice saves to help their teams," offered Gervase.

Eaton's best stop of the first period came when North's Andrew Zea was put through on the left side, and if not for an alert read of impending trouble, the Bison keeper would have never have been able to get his glove on Zea, who watched his strike turned around the post.

The 20th-minute shot seemed to rev up both sides and for most of the first half, each club took turning having some strong run of play, which led to quality chances on both keepers.

The Trojans' faithful, and their bench groaned when they thought Andrew Zea might have been brought down in the box at 23 minutes, however the lack of a whistle from the center official appeared to inspire the DGN midfield, with Jake Stevenson and Miles Larson suddenly showing a little bit too much pace and energy for their counterparts to defend.

The Bison would fire back in the closing minutes of the half to grab back the run of play, and a timely tackle from Pyburn on Daniel Ramirez was the difference between a glorious chance from the senior striker on Greco on the left side.

"Daniel, Zach and Allan Santiaguillo were big-time players for us last year on a team which had so many very good players, so we're lucky to have all three back this season," said Bison head coach Rick Carlson.

"Allan was a terrific defender last year for us, and so was Daniel," Masciopinto said. "But Daniel gives us such a different look up top."

"I think he and I can be a strong pair up top and in our attack, and I really feel Daniel is a great target player, and a guy who can put a lot of balls into the back of the net for us."

After a goal-less first half, neither side wasted time getting on the scoreboard.

Escaping some early trouble moments after the intermission, which saw Greco stop Nick Pilli and then Drew Brauner, Andrew Zea was brought down by Eaton who had no other choice after the speedy senior got free of the last man and into the box.

Zea hobbled off with an injury but would return later.

Stevenson converted his spotkick to give the Trojans a one-goal advantage at 46 minutes, but just after the whistle Tucharski stunned North when he ripped a right-footed blast into the far corner to pull his club even.

"Giving up that PK was the best thing that happened to us. It woke us all up and after that, we played some pretty good attacking soccer," Masciopinto said.

Indeed.

There was some nice looking combination work from Masciopinto and Herrera, who slipped a smart ball to Brauner forced a save from Greco. Masciopinto had a wonderful chance, getting in close only to see an athletic stop near the six by Greco.

Maurer, Pyburn and Alex Lucek tightened things along the back for DGN, as did their Bison counterparts Santiaguillo, Sean King and Matt Hamburger to help insure a draw, and important points in pool play.

"Nearly everyone on this team went to Holland with us during the summer and it was important trip for a number of reasons, mainly to bring a brand new group together to play, get to know each other, and experience international soccer all at the same time," said Gervase, whose lads play Conant in tournament action this Saturday at 3:00 p.m.

"The highlight was getting a chance to watch the under-16 team from FC Heerenveen train. You could have heard a pin drop while the guys were watching them. It was good stuff."

The Bison, who came into this two-week tournament as defending champs, meet York at 11:00 a.m. on Saturday, in yet another encounter its manager is anxious to watch.

"There were some bright moments today as some of the newer guys continue to find out just how fast the speed of play at this level is from lower level soccer," said Carlson.

"We would have liked a better result of course, but it was a fair one nonetheless and we made some nice strides since our opener with Waukegan."