Custom Search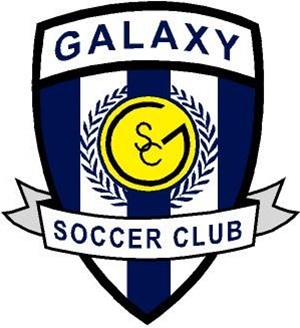 2013 ROSTER

Coach: Sean Wesley
Assistant coaches:
Manny Aguilar, Martin Uscila

Nick Senak
Jr., GK
Konrad Bayer
So., GK
Theo Athanassiades
Sr., M
Kristian Cikoch
Sr., D
Aidan Madden
Sr., M
Paddy Lawler
Sr., M
Richie Michalik
So., D
Sam Knapke
Sr., M
Bobby Smith
Sr., D
Michael Rindler
Sr., M
Michael Manganelli
Sr., M
Steven Lobkovich
Sr., F
Kyle Kenagy
Jr., F
Dustin Uher
Jr., D
Jonathan Mojica
Sr., M
Daniel Morefield
So., F
Andrew Heaton
Jr., M
Eddie Manzke
Sr., F
Patrick Cleary
Jr., M
Trenton Wray
So., M
Jack Armonda
Sr., D
Michael Krumdick
Sr., M
Jared Kovach
Jr., D
Matt Emerick
Sr., D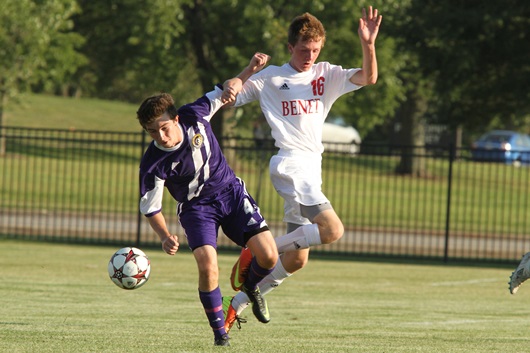 Redwings start fast, win big in opener with Trojans
By Matt Le Cren

Like all coaches, Benet Academy boss Sean Wesley dreams of his team getting off to a fast start.

His dream came true on Tuesday when junior Kyle Kenagy scored just 13 seconds into the 2013 season opener.
Kenagy went on to register his first career hat trick and Michael Rindler added a pair of goals as the host Redwings rolled past Downers Grove North 7-1 in Lisle.

"As coaches, [how we start] is what we worry about," Wesley said. "I think this was a perfect way to start the season.

"Kyle is just a force. He's relentless and we do want to pressure other teams high. We started the game that way even though it was our ball and it led to something good."

Benet attacked straight off the kickoff and got the ball into the Downers North penalty area.
The Trojans were attempting to clear when Kenagy stole the ball just outside the right post and quickly tucked a short shot just inside the left post.

"Actually, Coach set up a new play where we go forward on the kickoff and obviously that definitely paid off," Kenagy said.
"It definitely catches people off guard and I think it's a great way to start the season. I'm really excited."

Kenagy was far from done. He assisted on both of Rindler's goals, which came 89 seconds apart in the 11th minute to boost the Benet lead to 3-0.

Downers North got on the board with 1:49 left in the first half when Mike Malloy's long cross from deep in the right corner sailed over the head of Benet keeper Konrad Bayer and hit off the bottom of the left post before bouncing back to Bayer. The ball was ruled to have crossed the goal line.

"Obviously we're a little upset about giving up the one, just because they were a quality opponent and we felt like we were doing a really good job," Wesley said.
"We felt our goalie and our defense deserved more from that end, but that said, I don't think we gave up but three or four shots the whole game, so [we're] proud of that."

Any coach would be proud of the way the Redwings kept their intensity up in the second half.
Kenagy made it 4-1 with 23:33 remaining when he raced up the middle through the Downers North defense before finishing with a 15-yard shot.

Three minutes later, the hosts struck twice more in a 34-second span as first senior Sam Knapke scored on a beautifully-struck 24-yard shot on the run into the upper right corner.
Then Kenagy finished his hat trick by with a six-yard shot off a mad scramble in front of the Trojans net.

"We moved a lot of people up and we've been working a lot on just me and Kyle working together, getting our one-two passes down and it all clicked together today," Rindler said. "It all worked out."

Rindler was one of several players who have changed positions, moving from outside midfielder to attacking center mid.
He's enjoying his new role but not nearly as much as Kenagy, who has made the move to forward after playing defense his first two high school seasons.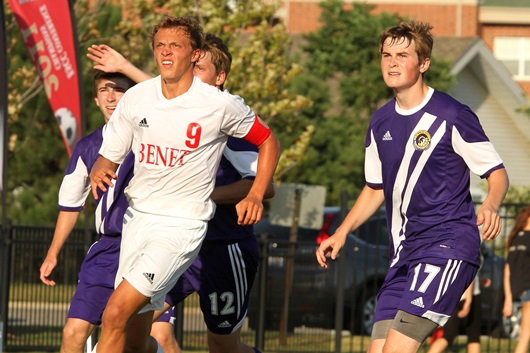 "We definitely switched up our game plan this year" Kenagy said. "Last year it was very defensive-focused and this year we have a lot of good guys up top and so I believe we're going to score quite a few goals."

Wesley thinks so, too, though he didn't expect to see seven on the board in the first game and he knows it is unrealistic to see that kind of production on a regular basis.

"We didn't quite know what we had," Wesley said. "We know we're fast, we know we have ability but we didn't know how we would stack up against a quality opponent.

"When you score a goal 13 seconds in in high school soccer it's hard for the other coach to get his guys going again. It's hard to bring back that belief and fortunately for us it made the game that much easier for us. We didn't feel the pressure of having to get one."

Despite graduating several star players from last year's 18-4-1 squad that won a regional title, the Redwings still have high expectations.
Those hopes are boosted by a large senior class that includes midfielders Rindler, Knapke, Jonathon Mojica, Michael Krumdick, Theo Athanassiades, Aidan Madden and Michael Manganelli, who finished the scoring against Downers North with a goal with 1:03 left off an assist from senior forward Eddie Manzke.
Defenders Kristian Cikoch, Bobby Smith, Jack Armonda and Matt Emerick round out the veterans for the Redwings.

Downers North, in contrast, is less seasoned. The Trojans have eight seniors, though most have not played big roles before.

"We're very young and inexperienced," Downers North coach Brian Gervase said. "We talked about it today; we've got to get on the bus understanding that there's a faster pace to the game. We were in Holland and they played a lot of games but there's another pace here.

"We saw very inconsistent things today that were just not like us, but Benet was super-hungry. I felt they were downhill against us the entire time.
"They were relentless and that's what we need to take with us back on the bus, some of that relentless attitude, because we have a much different game than what we had out there today."

Gervase said Malloy and fellow senior forward Dan Lott, who is currently injured, will be the key offensive weapons for the Trojans.
Senior captains Jake Maurer and Tony Zea – whose twin brother Andrew starts in the midfield – will anchor the back line. Junior midfielder Jake Stevenson and junior defender Brett Pyburn also figure to play big roles.

"These guys have worked really hard this summer and shown a willingness to get better, so as long as we can take a few things away from this, we're not worried about it," Gervase said.
"Benet's good quality. We're just going to have to grow up to the pace of the game."