Hawks fall to Leyden in sectional title game
Bartlett controls the action but loses in a shootout
By Gary Larsen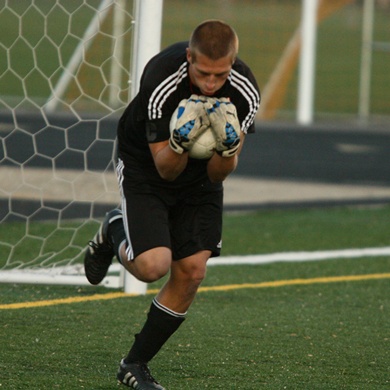 Unfortunately, domination guarantees nothing in soccer and shootouts are a lousy way to end a game.
The two most painful realities in the sport combined to put a dagger in the best postseason run in Bartlett history on Friday.
It took 17 rounds of a shootout before top-seeded Leyden earned a win over seventh-seeded Bartlett in their sectional title game at Schaumburg. Before the Eagles did so, however, they withstood the best attacking soccer that Bartlett put together all season.
"That's a cruel way to end a game," Bartlett coach Ben Beary said. "But it's part of the game. That's why they give us four overtimes, to try to avoid it."
The Hawks controlled play throughout the contest and through four overtimes, with a lineup that Beary tweaked for the sectional title game.
"We've been evolving all year long, and based on our last game (a 2-1 OT win over Elk Grove) we were kind of forced to move pieces around that we never had to move around before. The results we saw from that carried over into this game, and we started with a lineup we've never used before."
Leyden's big gun is David Wisniewski, a coaches' all-stater who proved that he can pull the trigger on a big shot with very little notice. Wisniewski ripped a ball inside the far post from 21 yards out at 11 minutes, giving Leyden a 1-0 lead.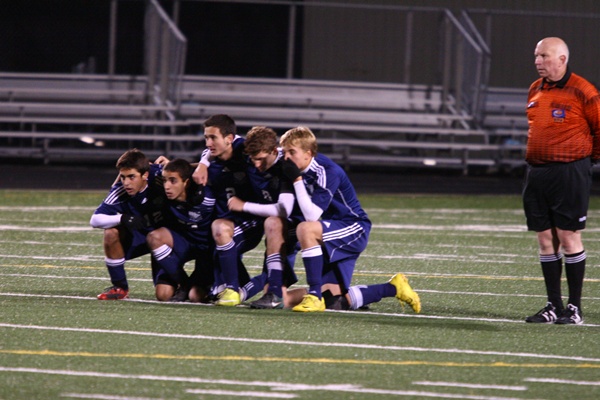 "That strike they had at the beginning of the game was a beautiful strike," Beary said. "We were hoping not to give (Wisniewski) anything but what can you say? It was a beautiful strike.
"We recovered. It took us a while, we had a lot of opportunities, and finished when we had to. Unfortunately, we just couldn't get it done in the (shootout)."
From Wisniewski's goal forward, Bartlett played the best attacking soccer of its season. For long, sustained stretches, Fabio Aiello, Tommy Russo, Eric Kennebeck, Andrew Triantos, Charlie Sordini, and Carmelo Abate played the attack like a well-oiled machine.
The Hawks were strong on fifty-fifties, defended all over the field, made quick passes, good runs, and showed good first touch from start to finish. The Hawks had it all working in the first sectional title game of their program's history.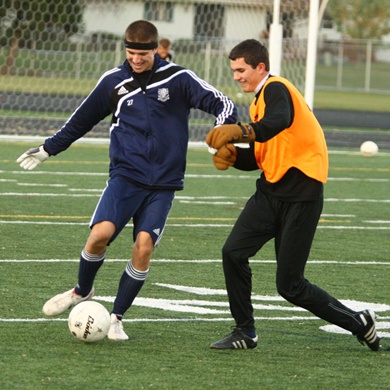 You know a team is applying steady pressure when its sheer number of corner kicks and free kicks begin piling up, and Bartlett earned a steady stream of restarts on Leyden's half throughout.

Kennebeck finally capped his side's solid possession game with a goal at 69 minutes, finishing on a ball near the goalmouth to knot the score.
After Wisniewski's early goal, Leyden was mainly dangerous on the counterattack, but Bartlett keeper Alex Busch and his back line were up to every challenge. Wisniewski was kept in check thanks largely to David Wade, Brett Dini, Chris Baumann, and Joey Morgan.
"The way these guys play defense and communicate – they knew where he was at all times," Beary said. "Hand it to the defense."
With his side chasing a goal, Busch tipped a Leyden attempt over the crossbar in the 33rd minute, and after Kennebeck tied the game Busch made a huge stop down the stretch to preserve the tie.
Outside of those Eagles' chances, the edge in the sheer volume of chances taken went overwhelmingly to Bartlett. The Hawks couldn't find another goal, however, and after four scoreless overtimes they converted 15 of their 17 penalty-kick attempts, while Leyden converting 16 of its 17 tries.
After going 15-6 last season, Bartlett went 14-7-4 this year and gelled down the season's stretch. A 5-1 regional-opening win over a solid team in Addison Trail launched the postseason for the 7th-seeded Hawks, followed by a 1-0 win over No. 2 St. Charles North on a Tyler Lake goal, set up by a long ball sent forward by Morgan.
That win gave Bartlett its first regional title in program history. The Hawks followed it less than 24 hours later by winning 2-1 against No. 3 Elk Grove in a sectional semifinal game. Charlie Sordini's goal in overtime set up Friday's sectional final with Leyden.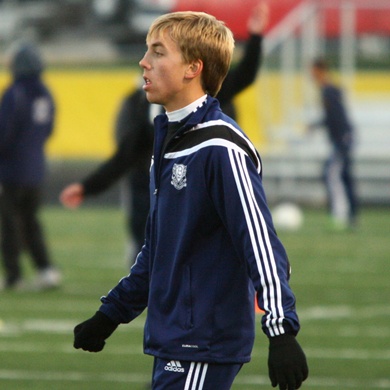 Bartlett graduates a group of 11 seniors from this year's squad, including Busch, Triantos, Wade, Dini, Kennebeck, Abate, Russo, Baumann, Dan Giera, Alex Ortiz, and Chris Koechle.
"I'm speechless," Beary said. "That group has put up with me and it's not just a group of guys that you coach. It's a group of friends, and it's gut-wrenching for our program to see them go. I wish I had them another year."
"We were constantly evolving. It's just a shame that I don't get to see them play again because they've been a lot of fun to watch."