Fire U-15/16 blanks Vardar to record seventh shutout in nine matches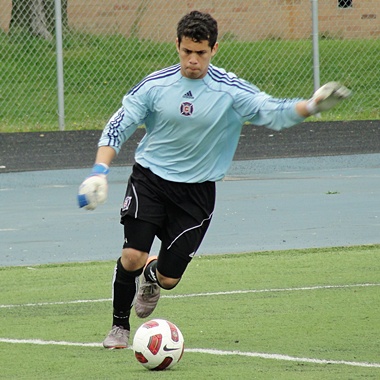 By Curt Herron
It's safe to say that the Fire Academy's U-15/16 team isn't going to get many style points for its match at Vardar on Saturday.
But a win's a win and the Fire's 1-0 victory in Berkley, Michigan over a team that beat them 1-0 earlier served its purpose.
And that was to have a successful weekend in its trip to the Detroit-area, which concludes on Sunday with a match against Derby County.
As a result of its victory, the Fire moved up in the Great Lakes Division standings with a 4-2-3 mark, which is good for 15 points.
Coupled with the U-17/18 team's 2-1 win over Vardar, the two Fire squads earned their second 2-0 day in division play this season.
It marked the seventh time in nine matches that the U-15/16s have recorded a shutout, which includes nine scoreless second halves.
The Fire couldn't find the net in their last match, a 1-0 loss to the Columbus Crew, who only managed to score on a penalty kick.
As a result, Chicago has yielded just one goal during the run of play in nine division matches, which came in the loss to Vardar.
Christian Lomeli only had to turn away a pair of long free kicks from Vardar (4-5-2, 14 points) to record the shutout in the net.
The Fire keeper was again able to rely on his usual defense of Louis Bennett, Benjamin Kucera, Charlie Oliver and Cody Witkowski.
"Our defense has played very well all year and we haven't given up many goals at all," Witkowski said. "If we can keep that up, we should have a good season and do well in the playoffs.
"If we could finish better, we'd feel more comfortable in the back. We're starting to make our push for the playoffs and know that we need more points. We're doing really well right now."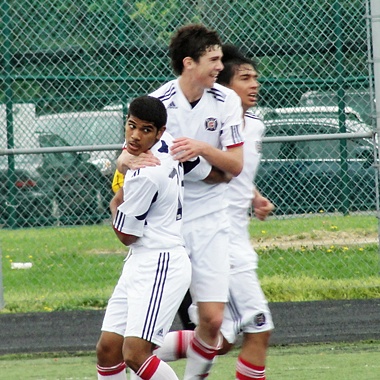 Chicago got the match's lone score during the 27th minute when Drew Conner took a pass from Kucera and then proceeded downfield.
The midfielder covered a good distance of the field before firing off a short attempt that got past keeper Matthew Smolinski.
"Coming up here, we knew that we had to win both games," Conner said. "We came out with a lot of intensity in the first half but started to break down in the second half and play their game.
"Over the week we were practicing on some of our midfielders making runs through the defensive line, and that's how I scored. It's important to know that we can come out and win an ugly game."
That score came on the heels of a free kick from Jeffrey Robbins that Lomeli hauled in and a shot attempt by Joel Salmeron.
Neither squad managed to create any more good chances for the remainder of the opening half, but that eventually changed after the break.
The long drought of no opportunities ended about 15 minutes into the new half with a long free kick by Vardar's Phillip Soong.
After that it was all Fire, with several different players putting the pressure on Vardar's keeper, or coming close to doing so.
Jesus Medina, Salmeron and Elliot Borge were all wide on attempts during a brief span past the midway point of the second half.
A while later, Manny Rios was denied when the keeper came out of the net and then Salmeron sent in a free kick that was halted.
While Vardar had a few chances during the late going, nothing serious came of those situations as the Fire closed things out.